On the programme tonight, as more than three million devotees bathed in the River Ganges in India last week as part of the Kumbh Mela Festival, one of the more important festivals in the Hindu Faith, the country has faced unprecedented cases of Covid-19 with a second wave causing havoc in the countries' hospitals, many running short of oxygen.
Aparna Shukla, a Hindu nurse living in Ireland, discusses faith during India's covid crisis.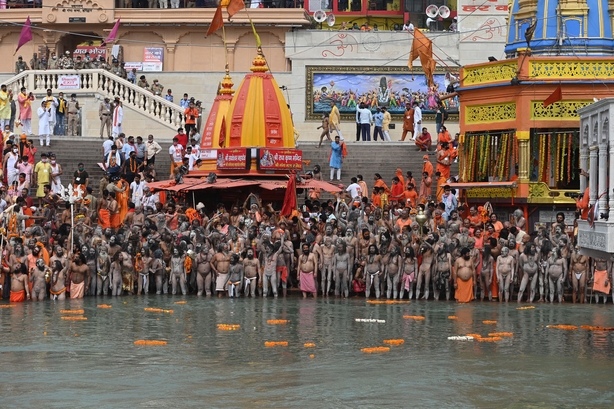 Naga Sadhus (Hindu holy men) take a holy dip in the waters of the Ganges River on the day of Shahi Snan (royal bath) during the ongoing religious Kumbh Mela festival, in Haridwar on April 12, 2021. (Photo by Money SHARMA / AFP) (Photo by MONEY SHARMA/AFP via Getty Images)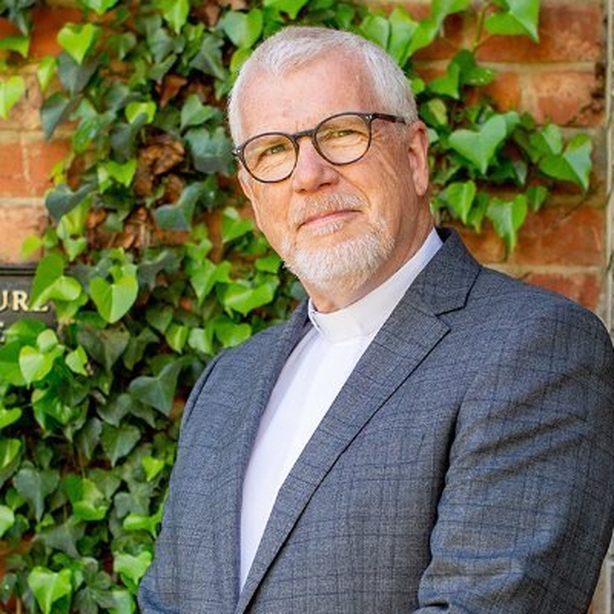 The Right Reverend Doctor David Bruce – Photo – Twitter
As Stormont this week debated a bill banning conversion therapy for people questioning their sexuality, we'll hear from the Moderator of the Presbyterian Church in Ireland, the Right Reverend Doctor David Bruce. He talks about his concerns that while protection is needed from coercive interventions, clarity and balance is also required.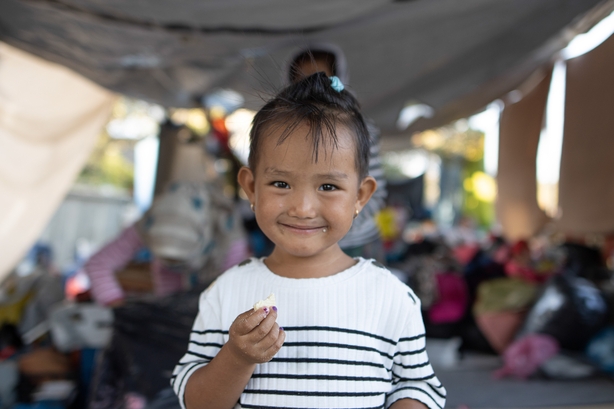 Portrait of refugee girl inside a UNHCR tent at the Moria Camp in Lesvos – Photo – Getty
We also hear from the island of Lesvos in Greece, as plans are made for 28 unaccompanied refugee children to come to Ireland. Working at the Moria temporary camp in Lesbos is Philip Worthington, whose organisation European Lawyers in Lesvos was the recipient of the 2019 Peace Prize – Pax Christ International. He's joined by Eibhlin Byrne, Director of the Irish Refugee Protection programme at the Department of Children, Equality, Disability, Integration and Youth.
Email the programme faith@rte.ie
Listen Back Here